Provides useful additional functionality with your Pebble watch including displaying upcoming calendar events, your Twitter timeline, volume control and more.
Features:
Calendar events + alarms




Twitter timeline + retweet and favorite




Music + volume control




Reminders (iOS 6+ only)




Location (address/coordinate, altitude, straight-line distance, speed)




HTTP Requests + Status codes (GET/POST/…, for home automation etc.)




Phone battery status




Watch battery status (firmware 2.0 only)




Find My Phone
Screenshots: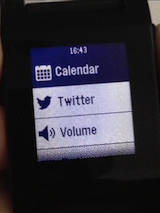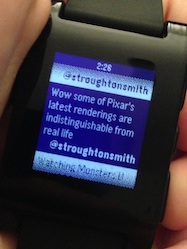 Smartwatch Pro Watchface "Simplicity"
Features:
Date/Time

Current/next calendar appointment

Phone battery level

Phone battery low/charged alert
Screenshot: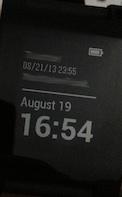 (Thanks to the Dev Team at Pebble for whitelisting my application!)
Post edited by MaxBaeumle on